CommUnity Conversations is local TV designed to empower and connect people through authentic, informing conversation. This is not an interview talk show. Each conversation in the public interest is an independently crafted show that features a conversation between two people we call Contributors. Each conversation taps into the Contributor's personal stories and knowledge; thereby, making a personal and local connection to a topic.
The format is the same from production to production to simplify the overall production process used by a variety of Contributors and supporting volunteers or staff. All that is the same is the plug and play format. If you ever wanted to make a TV show, this is for you.
After the video is made it becomes TV:
CommUnity Conversations plays on WPAA-TV at 8:30 PM Monday/Thursday 5:30 PM Tuesday/Saturday Wednesday 9AM.  CommUnity Conversations can also be viewed online.
Who can be a Contributor?
Anyone can partner in public conversation with someone with a related or divergent interest. Contributors may be solicited by, or suggested by WPAA-TV staff; however, community members self-selection is preferred. A Wallingford,CT affiliation is desirable, but not required, for at least one of the participating Contributors.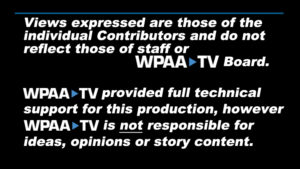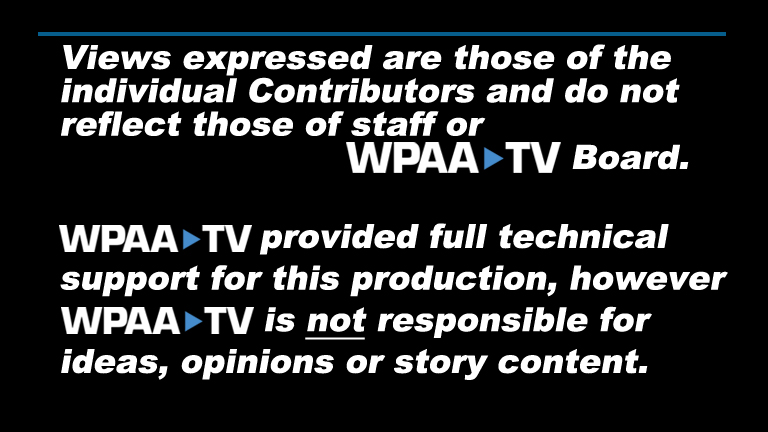 Show Content is …
Contributors control the conversation and approve the program before it is released as TV. They identify talking points, show title and determine how they are referred to in the graphics. Contributors represent their own opinions. They can be total strangers, peers or adversaries. Contributors lock down the plan of conversation in the 30 minutes prior to video capture. Contributors decide who among them will facilitate the on-camera chat. Essentially, Contributors are Producers of the content who do not have responsibility for ALL technical aspects of video production. They help as much as they are able with B-Roll, graphics and pictures that help tell the facts and fiction being explored. Contributors make the critical decision including final editorial review of the video timeline. A Contributor is not required to be trained in video production but we promise you you will painlessly learn along the way.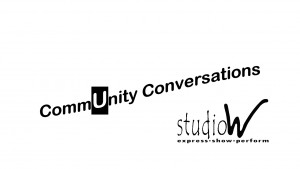 To learn more read this (blog post).
To become a Contributor contact us at
wpaatv at gmail dot com
What does WPAA-TV do?  WPAA-TV has created a predefined set and format for this program. It is a conversation between two people. WPAA-TV staff facilitates the scheduling and assignments of video production support. After video capture in-studio shows go into post production. You can participate as much as you want with this phase where graphics are added and the videos capture are weaved together. Video editing or post-production can take a few weeks. Each show averages about 12 hours of editing. Technically the videos are produced at WPAA-TV not 'by' WPAA-TV because WPAA-TV does not have editorial control. All Contributors review the video rough-cut and make final edit decisions.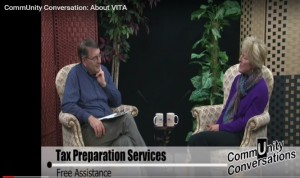 How It Works at the Studio?
On Tuesdays, WPAA-TV staff arrives at studioW (28 S Orchard St) at 5 pm to support the video capture. Contributors arrive between 5:15 and 5:30 PM. Late afternoon opportunities may be possible starting in August 2017.
The 1st 1/2 hour is typically a time to chat and go over the key conversation points. Collectively we get sound levels, confirm titles that identify the topic and Contributors and do other technical readiness tasks. One Contributor is identified as conversation facilitator. This individual will open the show "Welcome to CommUnity Conversations" with Contributor introductions and does the wrap up – thank you for joining us. The recorded conversation is 26 to 30 minutes in duration.The video capture session is done by 7 PM. Contributors can invite an audience or use the Internet stream. Ask about it.
Alternate evenings or times may be available to accommodate Contributor schedules.
What if something does not feel right?
There can be do-overs. Any section that the Contributors feel they want to retake can be done again. Anything Contributors identify to remove will be edited out in post-production.
Tell us what Tuesday you want to schedule (last Tuesday of Month beginning Aug 2017)
| | |
| --- | --- |
| Tuesdays | Scheduling Opportunities |
| TBD | Daytimes Later this Fall |
| TBD | 6:30 only |
| Last Tues Monthly | 6:30 and 8 pm |
This program was inspired by the many social service providers, local foundations and other community support organizations in Wallingford that meet approximately eight times a year to foster collaboration and provide service related updates to each other. Much of what they share is information that can benefit our viewers.
If you are involved with a civic group or social service agency you can get more information about the Wallingford Community Resource Alliance (formerly Wallingford Forum) contact them via wallingfordforum@gmail.com
At a glance (as of 07/25/17) to be confirmed Contributors & Conversations:
Add your topic

… and Join Us in CommUnity Conversations
Bottle Bill Legacy and Future – M&M Redemption (taped but circumstances changed. Out-of-business.)
Youth At-Risk – Women and Families Center Staff with Love146
Veterans: WLFD Veteran Services Officer: George Messier
Hearing: Innovation and Cost Rebecca Champagne Disabilities Job Coach,Gaylord Hearing Center Audiologist TBD or Annie Bulger-Macdonald
Adult Education: Its own thing — Wallingford Adult Education with TBD
What Preschool Teachers Want on Weekends – We Care Nonprofit (regrets that prospective contributor recently passed away)
Teen Programs Megan Lenzoo Ulbrich Boys and Girls Club
Community & Policing: Chief of Police: William J. Wright with TBD
Financial Literacy  Local Bank Representatives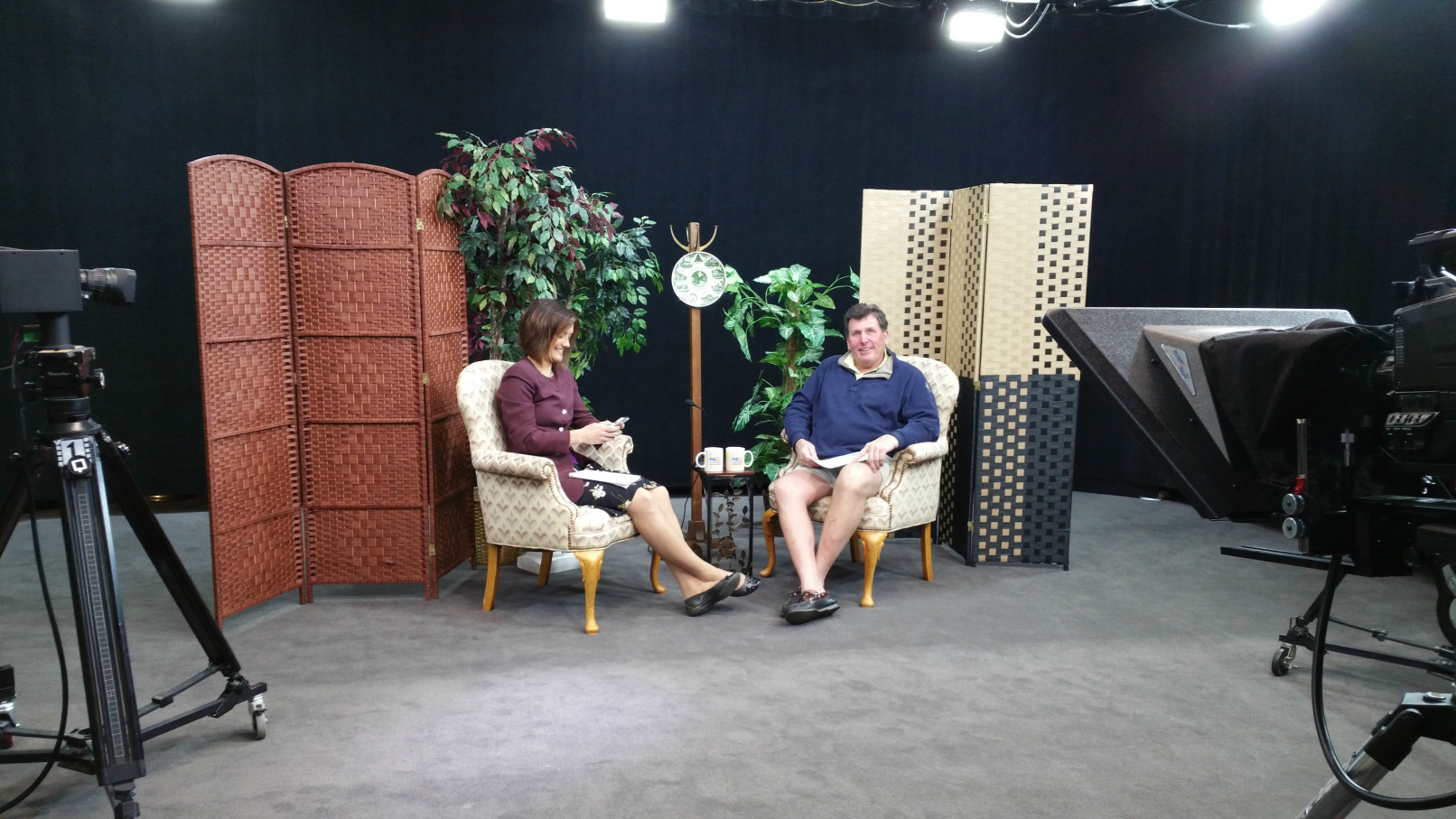 #Wallingford350 Watch Here