Project Coordinator needed to resume this community initiative when we are not social distancing. One-by-One Storytelling can be done but the community interaction component is IMPORTANT.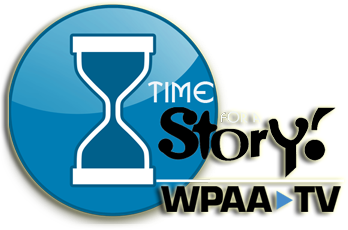 A Community Building Free Speech Project of WPAA-TV [No Charge]
Who: whoever walks in the door. No age restrictions. If it is not past your bedtime you are welcome. Residency not required.
Storytellers: Confirm your interest in being a teller. Send email to story@wpaa.tv We flex based on interest. Stories of 3-7 minutes in length.
Listeners: (aka story expanders) are essential. Come. Enjoy the journey with us.
What to Expect – discovery, magic, memories, laughter, and more. More to come including a Skills Workshop and topic collaborations on themes like Heritage, Wallingford Places, and Travel. It will be taped.
What do you want What topic? Surprises, Anything Goes, Skills Workshops? LIVE stream?
Where:  studioW the 2nd floor of WPAA-TV 28 So Orchard St. Seasonal Temperature controlled.
Amenities: Water, lemonade & coffee provided or BYOB if you want to "whined". Maybe you will be surprised by lovely treats.
When: TBD Original project | Summer of 2019.
2019 Stories are here.
—
| | | |
| --- | --- | --- |
| Session | New Dates TBD | Theme |
| 6 |   | Justice |
| 5 |   | Animals |
| 4 |   | Another Chance |
| 3 |   | Wallingford Places |
| 2 |   | Travel |
| 1 | | Firsts |