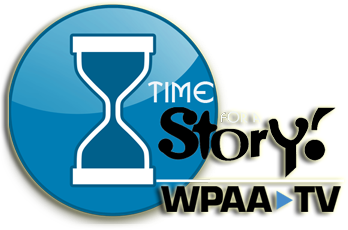 A Community Building Free Speech Project of WPAA-TV [No Charge]
Who: whoever walks in the door. If it is not past your bedtime you are welcome. No age restrictions. Residency not required.
Storytellers: Confirm your interest in being a teller via email at Reserve@wpaa.tv The 1st 6 reservations are guaranteed to get time to tell a story of 8 minutes or less.  If six people do not reserve it will be a random flexible experience.
Listeners: (aka story expanders) are essential. Come. Enjoy the journey with us.
What to Expect – discovery, magic, memories, laughter and more. More to come including a Skills Workshop and topic collaborations on themes like Heritage, Wallingford Places, and Travel. It will be taped. The use will be with permission. Streaming is an option.
Project Coordinator needed to resume this initiative. 
Where:  studioW the 2nd floor of WPAA-TV 28 So Orchard St. Air Conditioned
Amenities: Water, lemonade & coffee provided or BYOB if you want to "wine". Maybe you will be surprised by lovely treats.
When: Wednesday Evenings 7:15 pm until people decide to stop gathering. The adventure began May 29th, 2019 and continued through the summer of 2019.
Stories will be released here.
—
Session

New Dates TBD

Theme

8

         Anything Goes

7

              Surprises

                                              WPAA-TV Closed

6

 

           Justice

5

 

                 Animals

4

 

          Another Chance

3

 

Wallingford Places

2

 

Travel

1

Firsts