3-Minute Movie Challenge Winners
---
Celebration of Voices March 1st 7:30 PM LIVE on TV.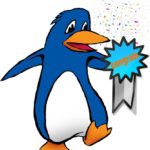 GOAL: To facilitate the creation, sharing, and collection of stories from our community in the time of COVID 19 when together we experienced ourselves and our spaces differently. Awards will support local businesses of the winners choosing.
Video best representing the spirit of the challenge 2020: Color of Hope

Congratulations Andrew Horn

. Winner of Nor'Easter Short Video Alliance For Community Media
Most CHALLENGE Savvy Inspired by Lego $50 at This Toy Life
Best Tech * BOTales: The Rise of Finn $50 at This Toy Life
Most creative use of challenge assets The Paperclip $50 at D & D Gift Cards to be split among the team for local business buying power
Audience Choice $25 goes to Jack Vann for Inspired by Lego. CONGRATS!
Best 1-Shot Quarantine Cookies $40 at Wallingford Pizza House & $10 at Mr. D's
Best Tech * The Color of Hope $50 at Vinny's Deli
Funniest Zoom Meeting Life Hack $50 at The Eatery
Most CHALLENGE Savvy Walk in the Woods $50 at Catalyst Art Studio
Best Audio/Visual Corona Bot $19 at Eastside Pizza Audience Promotion Bonus $9
Best 'We are in this together' Story Clone $19 at Mr. D's Audience Promotion Bonus $9
Best 'Feeling of Isolation' Story Did Not Ask For This $19 at Paradise Hill  Audience Promotion Bonus $9 | Promotion & 1st Submission Prize $20 Sweat Creams
Best Team Work Movie Can I Keep It $19 at  Mr. D's Audience Promotion Bonus $5
Just Plain Story Telling Corona Learning $19 at Arles & Boggs Vegan Eatery
Audience Choice $25 Zoom Meeting Life Hack also The Eatery
Video best representing the spirit of the challenge 2019 The Shiny New Year video short by
Emma Richardson. Congratulations

Over 4,000 views DURING THE HOLIDAYS. Watch it here.  Winner of a $50 gift certificate to CHERYL'S HAIR AND NAILS
Video best representing the spirit of the challenge 2018 is Why #06492Rocks Congratulations Emma Higgens 
Congratulations Producer Aaron Sandler of Ugly Chicken Wings Media Group & Lightning Strikes Twice. The movie featured Jared Sparky Marmitt, the line 'Missed it by that much.' and Wallingford's new train station signs. The winning movie was screened at FAP4Short-Shorts in Bridgeport on May 31st 2018.
The 2017 winning movie The Sparrow Falling was screened at the Holiday Cinemas in October 2017.
View 3-Minute Movies
Are you interested in watching the 3-minute movies about Wallingford people, places and things! Here is a link to the YouTube Playlist.
Check out the 2018 clip with members of the community commenting on our first-ever annual video report. "What We Do Together."