2022 Alliance for Community Media National Hometown & New England N'or Easter

2021 Alliance for Community Media National Hometown & New England N'or Easter
Hometown Overall Excellence: Public Access Under $300,000 Winning Entry Citizen Media In A Virtual World – Annual Report
Hometown Best in both Animation and Children's Programming Independent Producer Mike Schleif and Madison Schleif of Space Cub Studio with Adventure #9 Space Bears: The Starpowder Space Gem
A 3-minute movie advances to Best Nor'Easter Short Video Color of Hope by Andrew Horn
Nor'Easter Finalist Community Impact What Musicians Do COVID Edition Fire Escape Sessions and Annual Report Overall Excellence
Nor'Easter Finalist Arts & Drama No Turning Back by Walou Crew

2020 Alliance for Community Media National Hometown & New England N'or Easter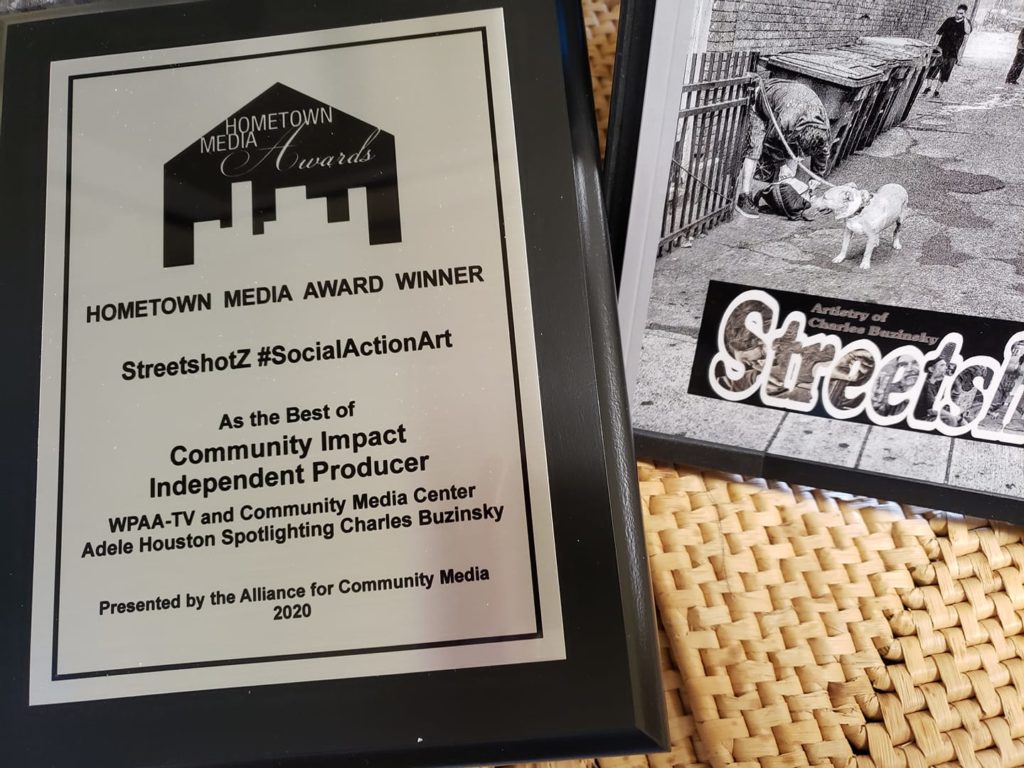 1st Place Hometown Community Impact – Independent Producer Promotion Video for #StreetshotZ the Gallery Producer Adele Houston, Host Linda Marie Colon, Tech Director Tom Brady – Featuring Photographer Charles Buzinsky
The photo book is available to individuals showing proof of contributions of $250 or more to nonprofits helping local food or housing insecure neighbors.
1st Place Arts & Theater The Sparrow Falling Episode 4 – Sal DelGreco, Robert James, Ian Howard
1st Place Issues & Science, Health & Spirituality MidLife Matters Child Sex Trafficking – Georgian Lussier
2nd Place Issues and Political Process Bipartisan Get Out the Vote – Team Hercules
2nd Place Music & Performance Bharatanatyam – Ritesh Sekhar, Meera Nair, Jeevith Ishwarya
3rd Place Educational Program Making It Artisan Stories Tim & Vance and Homeschooling – Adele Houston
3rd Place Diversity Empowerment HumanKindBoth: What is our Purpose – Zahir Mannan, HumanKindBoth Contributors
3rd Place Instructional and Training BlueHills Crafters – Adele Houston, Tom Brady
3rd Place About Access and Community Media Time for a Story Places StudioW – Team Hercules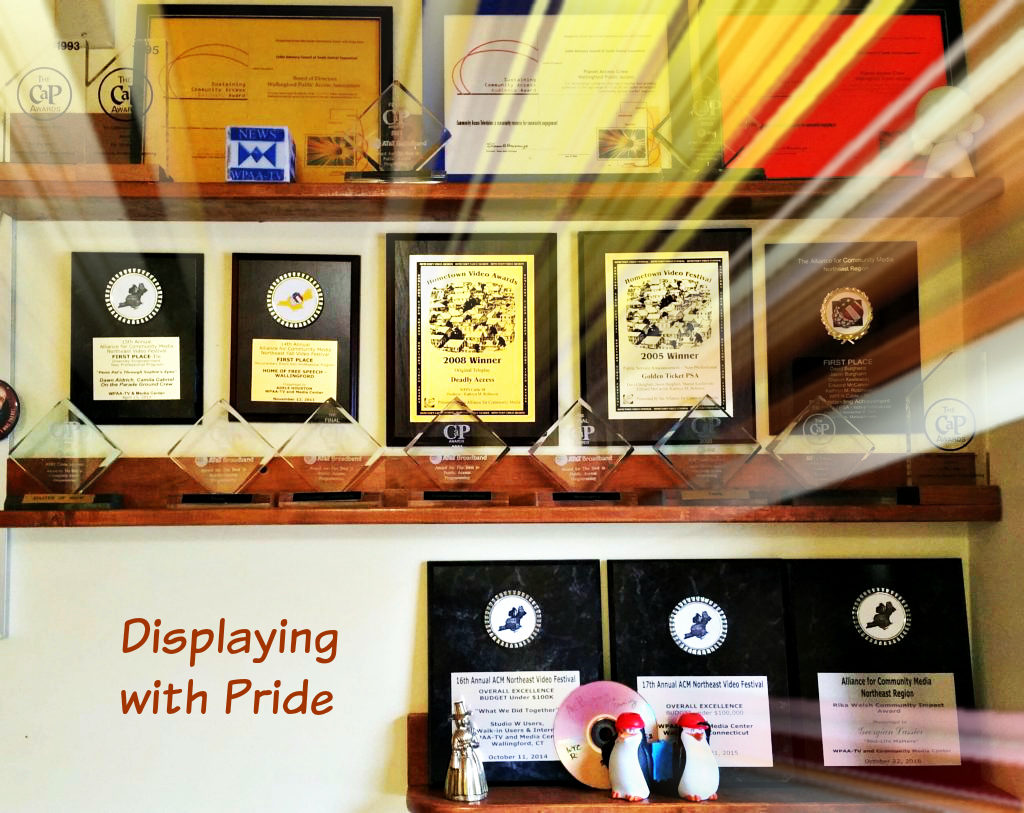 On display in our foyer | awards from 1993 to today. Among them is the Rika Welsh Community Impact Award (2016); winner, Georgian Lussier, for MidLife Matters, She was nominated by several of her guests. This award recognizes work that champions a cause or idea using community media resources.

2019 Alliance for Community Media National Hometown & New England N'or Easter