Do you have a project but no technical resources. Do not let that stop you. We identify up to five local projects to extend additional resource support to each year. We try to match approved interns and volunteers to projects.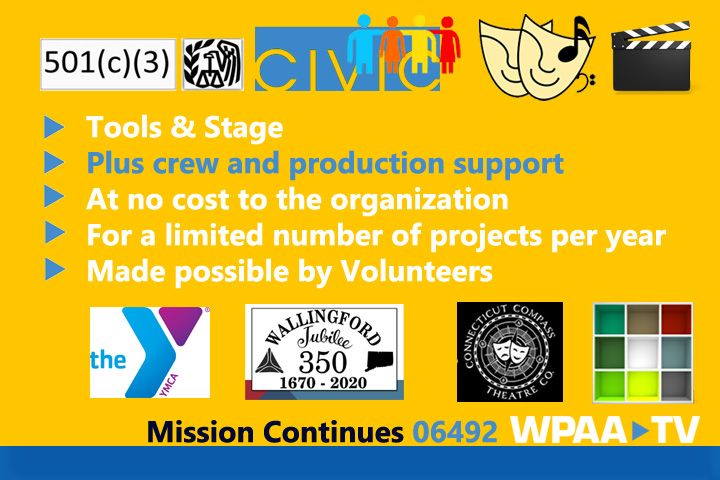 We have a few projects of our own |
Virtual Free Speech Square 
Login to Google as video@gmail.com  MyTurn2Speak, then go the Google Meet URL
Click Join or Start a meeting.
Name Your Meeting with your name and topic.
Click Continue.
Click Join now.
Adjust your pc camera and audio.
Click the column on three dot in the lower right.
Click Record. You will be prompted for permission. Recording will appear in the top left corner.
Say what is on your mind. (This is all about you now)
Return to the 3 dots to Stop Recording.
The hang up the call with the phone like icon bottom middle. You are done.
Be the Media projects expands the reach of Community TV in Wallingford CT.