Community members oversee the resources of WPAA-TV. Join Us.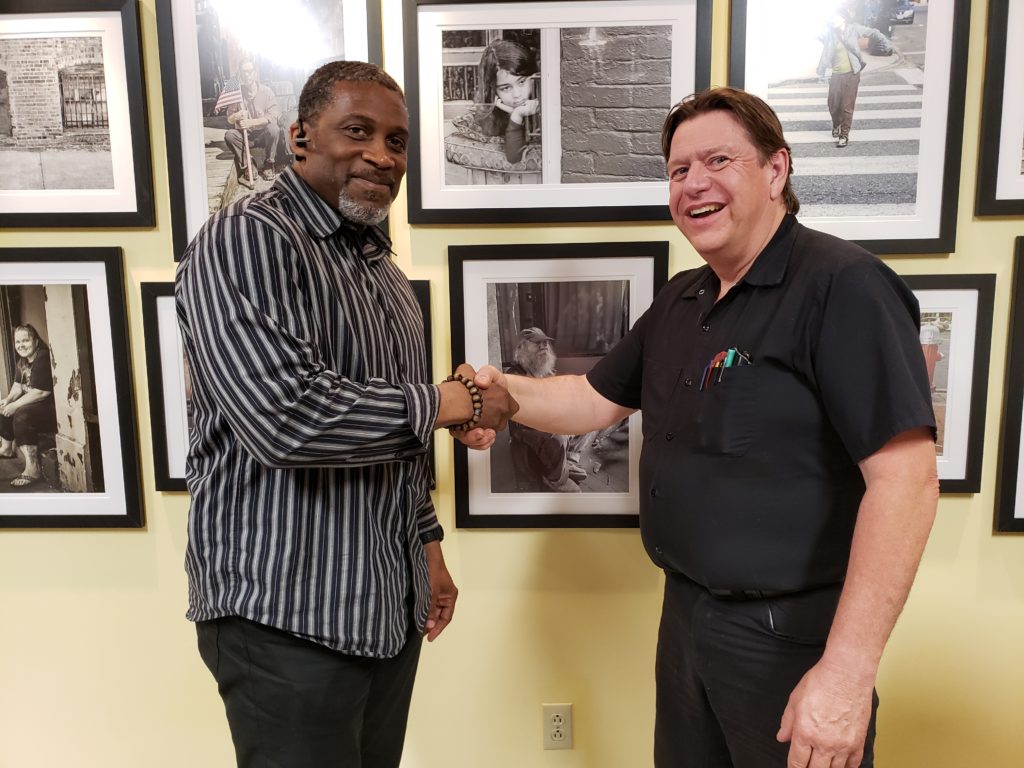 Board of Directors
Technical Advisors
Community Support Team
Internships: Our Team Hercules program is designed to meet the personal development goals of each applicant. Together we serve the community. Meet with us. Develop a plan. If the applicant is in a for-credit program, we can work out the approvals with the school or work program agency.
MORE THAN TV: We are a host location for work-skills training and OJT experiences.
Props here from Sona: The WPA gave me a place to learn and grow my knowledge about sound recording. I wouldn't have gain the necessary experience and guidance I needed to continue with music without my teachers there. The volunteers at the WPA …have worked to give other youths the chance to shine in the musical arts. Here is a project made by one of those youths that goes by the name of Benny FL. Go check it out!

Joining us from Quinnipiac in the fall of 2021: Erin Elizabeth Kulcsar

2020 (Spring) Michael Humowitz Middlesex Community College

Film & TV

2020 (Spring) Garrett Alexander Amill Quinnipiac College

Communications – Journalism

2020 (Spring) Evann Michael D'Adamo Quinnipiac College

Communications – Editing

2020 Liam Bishop Gateway Community College 

Business Skills & more

2019 (Fall) John Anthony McMahon Quinnipiac College

Communications

2019 (Summer) Sona Benham University of New Haven

Audio

2018 Anthony Vitale Marist College Communication & Media 

Video Production & Directing

2018/19 Noah Levesque Dean College

Intro to editing

2018 Ashley H Southeastern Employment Services

Digital Media

2018 Hallie Tarnawa Greater Hartford Academy of the Arts

Lighting & Set Design

2017 Ian Howard Middlesex Community College

Film & Directing

2017 Nathan Dean Middlesex Community College 

Business Skills

2016 -17 Deanna Pedone Sacred Heart Film & Television

Video Production & Directing

2016 Anthony Guarino Full Sail University

Digital Cinematography

2016 Alan Astromowicz PQCWorks

Audio Tech

2016 Elizabeth Tranzillo PQCWorks

Graphics & Marketing

2016 Victoria Penczynzyn Middlesex Community College

Graphics

2015 Leah Meyers University of New Haven

Directing

2014 Colin Babcock Quinnipiac Undergrad

Studio Production, Anchor

2014 Cory Schide Marist College Communication

Video Editor

2014 Joey Allard Middlesex Community College

Video Production

Served as WPAA-TV President 2017-18
2013 Scott Sheahen Quinnipiac Graduate

News & Reporting

ROAR1stDigital Media Assistants:  Neal-Jay Ancheta (2016), Branndon Greatorex (2016), Kairav Manair (2016-17), Jason Sabetta (2017), Ashley H (2018),
Ben Negron,Jackson Wallick,Dave Barbetta,Daniel Teodosio,Anthony Sargent (2021)

Affiliations

College Credit Internships: Middlesex Community College, Quinnipiac University, Albertus Magnus, University of New Haven, SCSU, Film & Television Sacred Hearty University Graduate Program
Wallingford Public Schools Community Service
Workforce Alliance Youth Teams: Summer 2014, 2015, 2016, 2018, 2021
Abilities programs including PCQworks , ClearWeave Careers and Chapel Haven