Open most days 11 am – 7:30 pm. Sundays until 3 pm 
We wish our gallery to be a testament to this:
Art has the ability to both capture our pain and deliver us from it at the same time; the power to render sorrow beautiful, make loneliness a shared experience and transform despair into hope.
~Braving the Wilderness
Brene Brown Phd, LMSW
Effective April 1, 2019 | Permanent Display  'StreetshotZ' by Charles Buzinsky


Our Gallery is a drop off location for Masters' Manna Food Pantry. You will find us open with certainty Wednesday & Thursday evenings until 7:30 pm and Sunday 11 am – 3 pm.
StreetshotZ Backstory
No Expiration Date: The Photobook Project Donations to housing and food insecure projects photobook gifts.
Last Rotation Artist | 2019
Impressionist Artist Ingrid (GiGi) Barthelemy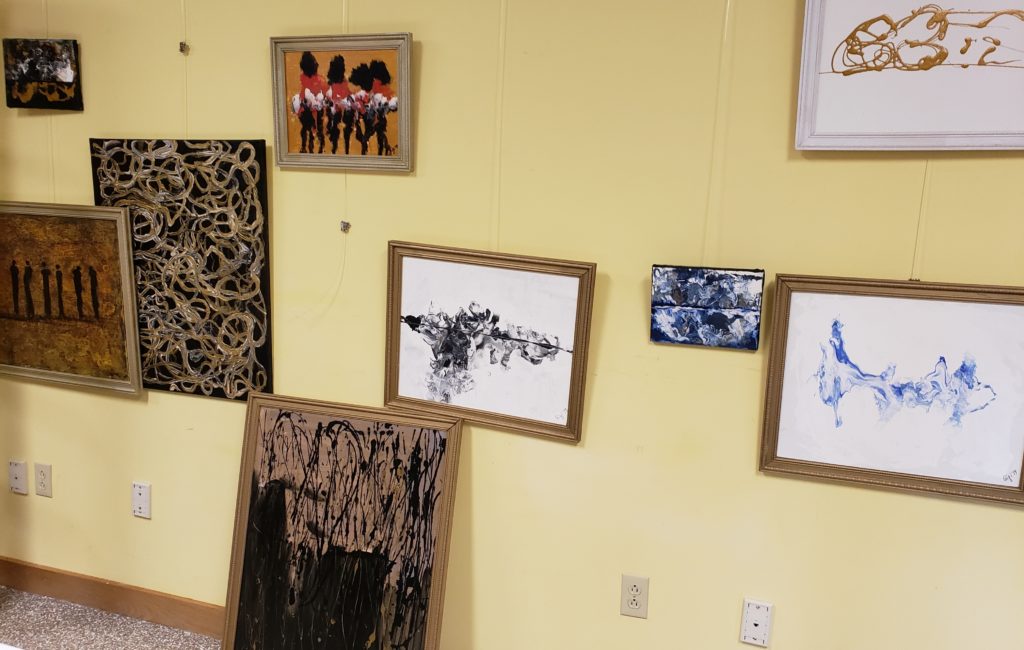 Visual Storyteller Joseph Allard | 2018

Halloween through New Years Day | 2017

For more about the film The Sparrow Falling Click Here including Behind the Scenes video stories.
Watercolor Illustrator Amy McNamara | 2017

Fine Artist Nelson Ford | 2017


Permanent Collection: Four Seasons

Metal Sculpture by Ryk Wilkinson

Event-specific art displays.