If you find technology daunting but are passionate about a topic, CommUnity Conversations may be a perfect opportunity for you to be a contibutor.

Beth Tremaglio 2018 Contibutor, Race In Relations
SEEKING VOLUNTEER EXECUTIVE PRODUCER(S): The individual in this Make-TV role has the following responsibilities: promote the use of this program format to potential Contributors, manage the scheduling of Contributors, and promote produced episodes. On studio dates, the Executive Producer prepares the set and attends to details such as accurate spelling of the Contributor names in the lower-3rd graphics.
CommUnity Conversations is local television designed to empower and connect people through authentic, informing conversation. It is not an interview talk show. Each independently crafted conversation is in the public interest. Each conversation taps into Contributors' personal stories and knowledge; thereby, making a personal and local connection to a topic determined by the Contributors. CommUnity Conversations can also be viewed online.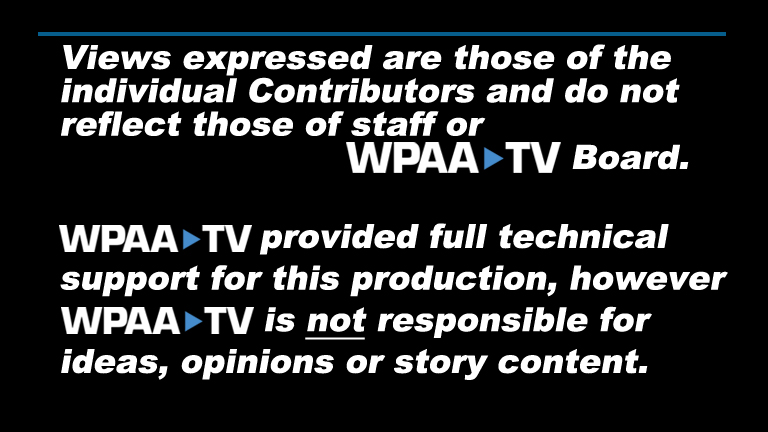 The plug-n-play two-person format (set, graphic, capture method)
is the same from production to production simplifying
the overall process used by a variety of Contributors.
The key is that the two Contributors are in control of the message.
This disclaimer is to appear at the end of each CommUnity Conversation
(8/2016)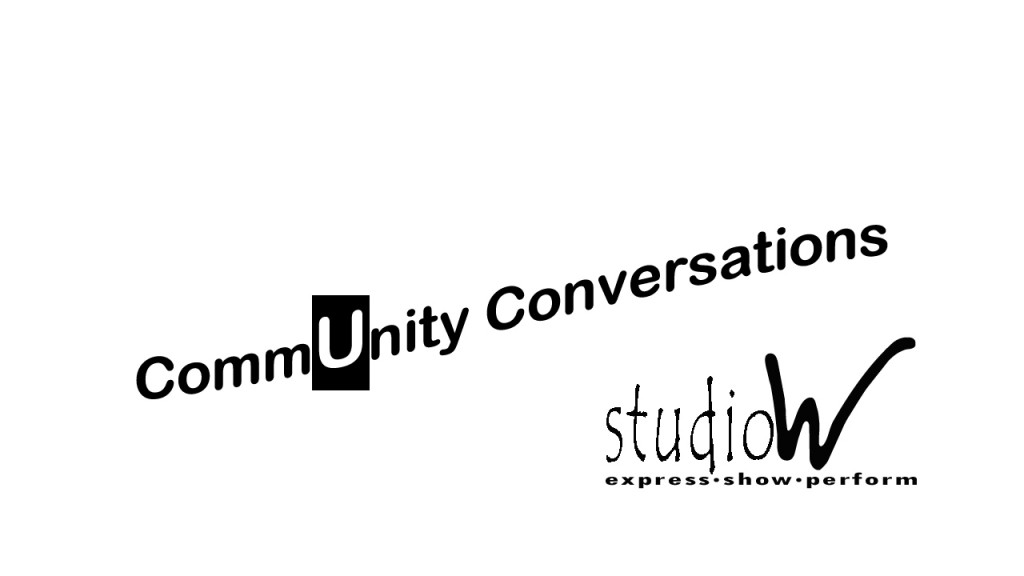 Who can be a Contributor?
Anyone can partner in conversation with someone with a related or divergent interest. Contributors may be solicited, or suggested, by WPAA-TV staff. However, community member self-selection is preferred. At least one of the participating Contributors is required to be affiliated with Wallingford. Affiliation is broadly interpreted as having roots, business, or service interests in our community.
Contributors control the conversation and approve the produced program before released on TV. They identify talking points, and the episode title and confirm how they are referred to in the graphics. The two Contributors can be total strangers, peers, or adversaries. Each represents their own expertise, interests, and opinions. Contributors lock down the plan of conversation in the 30 minutes prior to video capture. They decide who between them will facilitate the on-camera chat. Essentially, Contributors are producers of the content. They do not have responsibility for any technical aspects of video production. They can help find graphics and pictures (b-roll) that help tell the facts and fiction being explored. In summary, a Contributor is not required to be trained in video production. We promise that you will painlessly learn along the way.
To learn more read this (blog post).
To become a Contributor contact us at
wpaatv at gmail dot com
What is the role of WPAA-TV in this show?  WPAA-TV created the format for two people in conversation. After recording the conversation in studioW a volunteer provides post-production video editing support. This is when additional graphics are added and the video is tightened up to improve viewer engagement. Post-production can take a few weeks. Each show averages about 12 hours of editing. Technically the videos are produced at WPAA-TV not by WPAA-TV because WPAA-TV does not have editorial control. Contributors review the video rough-cut and make final editorial decisions. Post-production is a college intern or HS Community Service opportunity.
How does It work at the Studio?
Contributors arrive at WPAA-TV studioW (28 S Orchard St) for the day and time reserved (most often on a Tuesday).
The first 1/2 hour on site is typically a time for Contributors to go over the key conversation points. Collectively, Contributors and production support volunteers get sound levels, confirm captions that will represent the topic, and do other technical readiness tasks. One Contributor is identified as the conversation facilitator. This individual will open the show "Welcome to CommUnity Conversations" with Contributor introductions and does the wrap-up – thank you for joining us. The recorded conversation is 26 to 30 minutes in duration. The video capture session is done in about 45 minutes. Contributors can invite an audience to the studio or use the Internet stream to share the RAW version of the conversation. Ask about it!
What if something does not feel right?
There can be do-overs. Any section that the Contributors feel they want to retake can be done again. Anything Contributors identify to remove will be edited out in post-production.