As a Team Hercules participant, you can make a mark on our community. For details about opportunities check out this page.  Or just drop by during the #YearOfTiger, 2022, and take a selfie with Hercules. Please tag #wpaatv, #Arcy
For more about the evolution of our 'Where the Paw' approach to service, keep reading.
Collective experiences through story, art and kindness.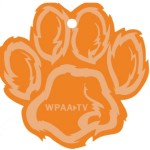 A much-bigger-than-life mural of a tiger fills the north side of 28 South Orchard St., home of WPAA-TV. For 3 days in May 2015, local graffiti artist Ryan "ARCY" Christenson painted a photo-realistic mural outside of the TV station. In June, the tiger would be named Hercules in a name-the-tiger contest.

Hercules is now a metaphorical symbol of empowerment for those journeying with us on adventures in citizen media. Team Hercules participants produce video stories, share adventures on social media and transform our community in ways they choose, every day. The mural tiger Hercules is our paw-print on our community.
The mythological Hercules was a defender of his birthplace and a multifaceted hero figure with contradictory characteristics. He is famous for his strength, numerous far-ranging adventures, and his virtuous struggle and suffering. Terrible things happened to him because of a hatred that he was not responsible for. Throughout his journey, Hercules learned to redirect his immense anger and rage into eradicating rather than wrecking evil. He learned that noble blood, physical strength, and political power aren't enough to succeed or be happy. He came to know that patience, fortitude and endurance are heroic and transforming attributes that can humanize a man making him more a part of, rather than apart from, others. Hercules' adventurous tales became lessons about humanity.
The philosophical worldview that embraces redemption and transformation by uplifting diversity and mutual support within a community is > Ubuntu. It promotes the idea of achieving a community's good through an unconditional recognition and appreciation of individual uniqueness and differences. The spirit of Ubuntu is what we hope to accomplish with the Team-Hercules movement in our community. The truth taught in Ubuntu is "I am a human because I belong. I participate. I share. In essence, I am because you are."
Contribute. Belong. Wear the paw.
Ways to contribute:
Do you want Internships designed around your goals?
[Not a Paid Position] We proudly share our intern list here.
Is your interest in video production, film-making, graphics, journalism, or business? If yes, we can create an opportunity to meet your personal goals. In the applicant interview, we identify your skills level and development goals, as we say, your "reel" interest, to determine if we can go forward together. Then we plan and match you to projects and volunteer teams.
WHEN: What is your availability? Best time of day or evening. That becomes key to the plan. Many Interns work with us concurrently with other nonprofits, civic or performance projects.
Built by, run by, funded by WE THE PEOPLE.
High School: WPAA-TV is an approved Community Service placement for Wallingford High Schools. For details about opportunities check out this page. A creative way to fulfill requirements: Produce a 3-Minute Movie. Production opportunities occur three times a year. Check out this page to see if a movie challenge is happening now. Or be a Producer of your own TV show. Check out the details here.
CONNECTING: We coordinate with interns using email. Write us. But you can just drop by to get this ball rolling.
College:
This process is handled by your college advisor. Typically payment to the college for the course credits is required. Our staff holds graduate degrees required to supervise Interns. The colleges that have officially placed interns with us:
Quinnipiac University (Communications and e-Media)
Middlesex Community College – Humanities Division
Albertus Magnus College
Film & Television Sacred-Heart University Graduate Program
University of New Haven
Southern CT State University
Other Interns have participated without college credit. We welcome anyone desiring hands-on experience.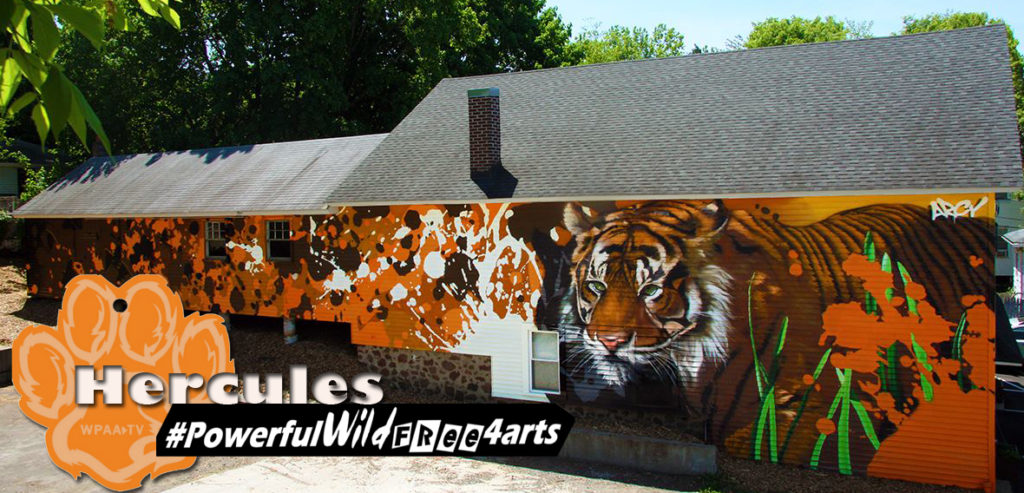 Policy: Producers can not supervise Interns. No Producer can represent that they are qualified supervisors for any interns with approved placements at WPAA-TV.
All interns are supervised by WPAA-TV staff. While a wealth of knowledge, a Producer is never a supervisor.
Volunteer (The People): An individual who provides a services which helps WPAA-TV meet its goals: Board Members, unpaid Subject Matter Consultants, Interns and participant on designated committees or teams.