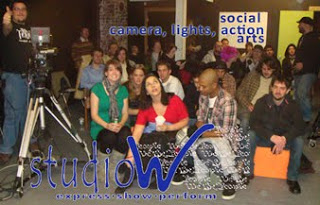 The next event Drama & Drums is Feb 25th at WPAA-TV 28 So. Orchard St. studioW events have packed the house so plan ahead with an RSVP.
The Dec 10 World Premier debut of the parody Rockperetta Zombie Vs. Vampire can be still be viewed on-line at Video-on-Demand at www.wpaa.tv. Doors open at 8pm.
Performance Artists interested in becoming part of the studioW experience at WPAA are asked to contact the production volunteers at otpg@comcast.net.
2020 Update: Contact wpaatv at reserve@wpaa.tv