We hope you enjoy a video-visit to wpaa.tv as you view our compilation reel: More.Than.TV about our 2016 year in community media.

More.Than.TV emerged in an 'ha-ha' moment during a strategic planning session. Our Board realized "what we wanted to be" "greater than TV" was implied in the newly adopted logo. The logo is a play-button between the acronym WPAA (Wallingford Public Access Association) & TV. This reel represents how More.Than.TV or WPAA > TV was actualized.
In Q1 we added two new audience-welcome shows, Destination Station and Music with Purpose. Each attracted dozens of new visitors per show in addition to versatile performance artists.  Be The Music, our hyper-local alternative to a radio station playing concurrent with community announcements also got a boost.  Eligibility was expanded to include musicians performing at WPAA.
Short film content increased. Filmmakers began to understand that our equipment was available at no-charge and we distributed content with a duration other than 30, 60 or 120 minutes. Some used our studio, others just remote equipment or editing tools to make short films. By Christmas, a newly forming ensemble of actors joined a local producer on a 10-episode film for 2017 release:  The Sparrow Falling. The Orb: Their initial show tease of 20 seconds features special effects and a repurposed metal sculpture from our #PowerfulWildFree4Arts 2015 initiative.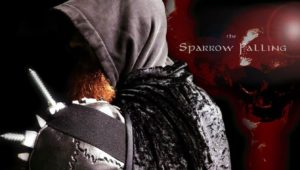 Our counterpoint to soliciting arts programs was to increase local business engagement.  Some businesses joined with producers, civic groups and citizens to make Holiday Greeting; a decade old WPAA tradition. Others participated in a new show 'CommUnity Conversations'. Others made event PSAs.
The language literacy project #in2languages #en2idiomas was successfully launched in August. This 4-way business collaboration leverages free DW Global News (English) content available to all Access Stations with local underwriting for the same content in Spanish.
In 2016 WPAA was sought out as a host training location for differently-abled individuals. Our graphics and audio capabilities were enhanced with these affiliations. We have included some new promotional graphics toward the end of this reel. We also tried to make sourced content local by connecting residents with programs produced elsewhere in rebranding sponsorship as #GoodEnough2Share.
ADDENDUM
WPAA-TV is a volunteer-run Public Access station in CT with a budget of less than $90,000 a year. We are located in a renovated 1924 cow barn. This community building was renovated in phases by our volunteers. It was most recently transformed (May 2015) with a mural to address blight. We own 18 inches of land on the mural side of the building. When we purchased the building in 2010 there was a building next door. The mural artist, ARCY, is a life-long resident. The Tiger has been named Hercules.