They say it's my B'day. Celebrate with me. Subscribe to @wpaatv on YouTube. Retrospective content will be cablecast on Saturdays from 8 to 11 p.m. this year. A few videos have some of these questions embedded with clues.
To be eligible to win: You must be an @wpaaTV YouTube subscriber, WPAA-TV FB Follower, and Freeman P. Quinn's friend. Submit answers to Email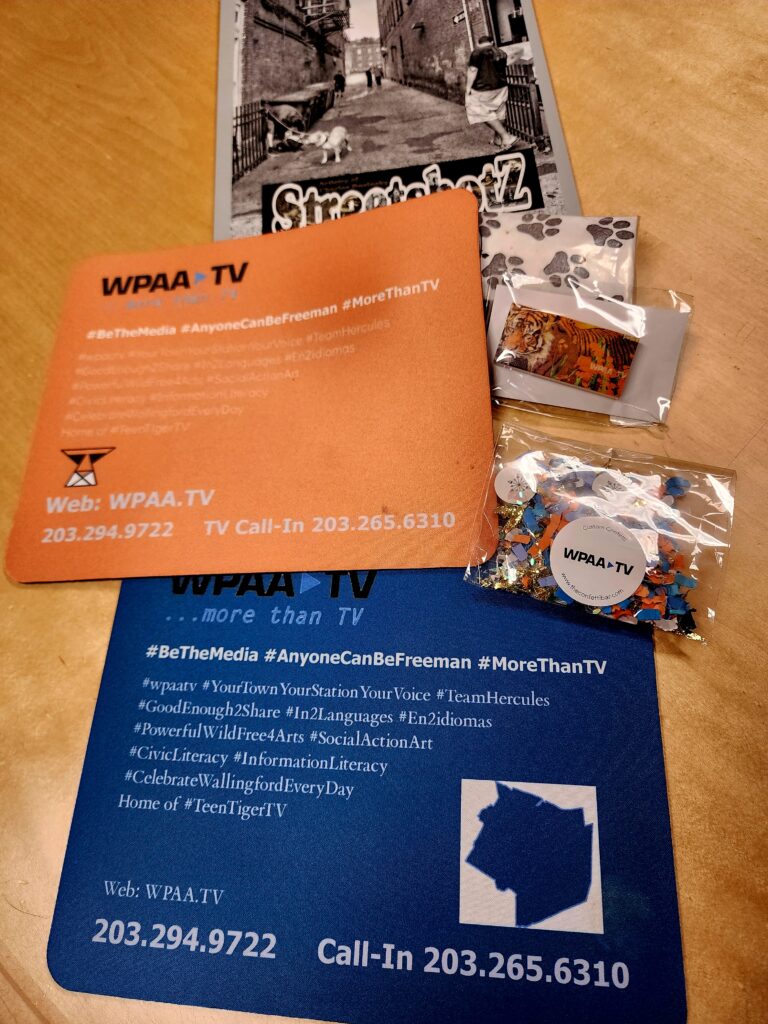 Three winners will be recognized at
the 'Community Media Day' Event on Oct 21st.
Winners will receive wpaatv swag of their choice,
and … you must play to find out.
What year was WPAA incorporated as a nonprofit?
What former WPAA employee became an EMMY Award-winning Editor?
What former WPAA Producer was among the 1st to earn $100,000 on YouTube?
What video produced at WPAA-TV has the most views?
What video produced at WPAA-TV has the most awards?
What award-winning children's show is featured on WPAA-TV?
What local producer hosted the most shows in WPAA's History?
What local personality hosted the most shows on WPAA
What award-winning program features women's stories?
Who is located at our former Center St. address?
What is the most important room at 28 S Orchard St?
What is the name of the Gallery at WPAA-TV and Community Media Center
What production at WPAA-TV involved over 75 people?
What is the name of the Tiger in the ARCY Mural?
Can you name all the colleges that had interns at WPAA-TV?
Whose show is this (musicians Thursday at 9 @2005)
Who is the watercolor artist?
Who is the mural artist who created Hercules?
What local event was covered annually for over a decade?
Who played the Ompa Loompa?
What year was the move to 28 S Orchard?
How many miles of Cat 5 is in the wall?
How many shows does WPAA Produce?
What type of shows are on WPAATV?
What is the Cable Channel you can be watched on?
Are there audience welcome events?
Who was the most famous musician to perform at studioW?
1st address
Who is the mascot?
What is your Favorite Program