The Basics
Attend six meetings that focus on oversight and strategic direction of the organization
Participate in at least one committee: Outreach, Building, Nominations, Tech
Attend committee meetings and attend to the tasks identified by or for those committees
Preferably, commit to a three-year term to increase the potential for WPAA-TV to serve the community.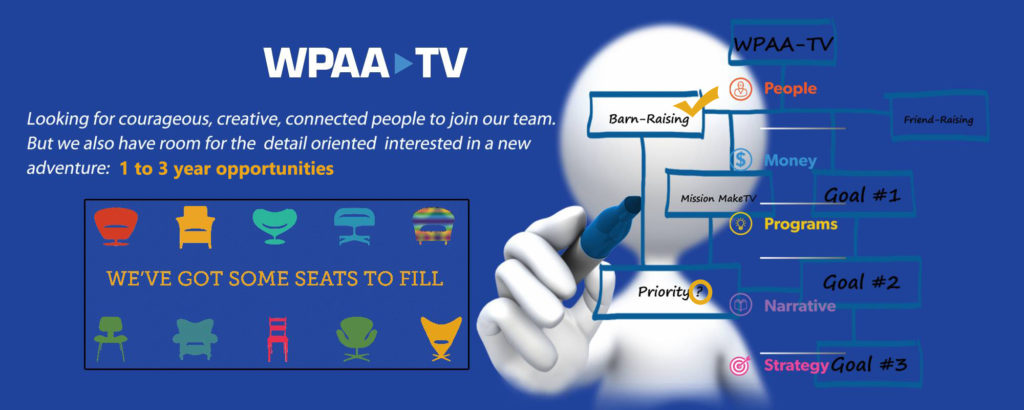 Very Helpful
Network to increase awareness of WPAA-TV
Develop connections for viewers, users, and future financial supporters
Current Needs
We always need people with roots in the community. Key functions that need support are finance and marketing. In particular, one volunteer is needed that can onboard for the Office of Treasurer.  The other critical role is being the third person supporting outreach as Freeman P. Quinn, 1st to help us grow from 1,500 to 4,000 followers.
Reminder: Involvement in the production of shows is not a board function, so do not infer this to future members.