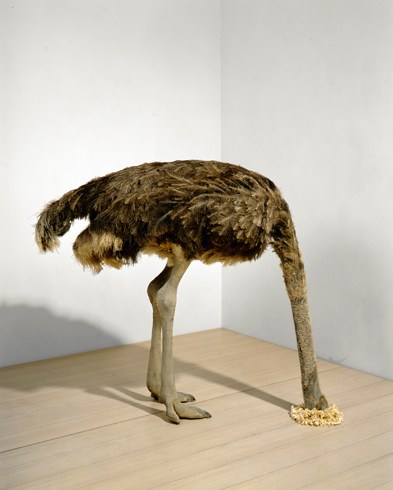 Feb 22, 2022
Open Letter to Members of the Energy and Technology Committee regarding Fees & Public Rights of Way
Re: AN ACT REQUIRING …COMMUNITY ACCESS … TO BE TRUE & CURRENT
I wish to write an able letter with the gravity of turn of the 19th-century letters to newspaper editors. These letters 'of the people' stirred public discourse. They contributed to the American experiment, much the way Community Television, another experiment, was intended to do with stories, ideas, and an engaged citizenry—achieving the complex task of living in community as a democracy.
The hypothesis, for both of these experiments, is that public discourse is a vital tool in maintaining the sovereignty of the people. Discourse is intended to lead to change. In a democracy, the expectation is that a public interest is served.
As you are well aware, changes in technology and business practice are already on the horizon which could further distance the intent of any legislation tethered to technology from its intended outcomes.
Which leads us to today, and the proposed Community Access Act before this committee which would take one essential step: affirmation of the long-standing use of public-rights-of-way fees for funding for Public, Educational and Government (PEG) channels. However, it is my highly-informed opinion that updating state law, PA 95-150, to clarify public-rights-of-way eligibility for assessment of fees falls short of the need for legislative and regulatory updates.
History Simplified
Decades of federal & state legislation couples public-rights-of way with public speech.
In 1984, Congress clarified local government's power to negotiate franchise agreements and establish public access channels (Public, Educational and Government or PEG channels). In 1992, the regulatory hands of state and local authorities were strengthened. After 62 years, the 1996 Cable Act foreshadowed an increase in demand for franchises, and more importantly, use of the public rights of way.
In Connecticut, in the mid-90s, the cable television industry lobbied your peers successfully for regulatory change. Public Act 95-150 emerged. From the pro-competitive, deregulatory intent of federal and state legislation in this era, telephone companies emerged as content providers for television viewers. By fiat, they deconstructed the CT franchise system in 2007, an outcome desired by their competitors in the cable industry. Unfortunately, what is left in the wake of AT&T's entry into and exit out of the market as a state-wide franchise is chaos exacerbated further by Frontier Communications (AT & T's successor)  imminent abandonment of competitive video programming. 2007 was a tipping point in the further deterioration of community television capabilities and the beginning of public challenges regarding new revenue streams free from obligations to pay for use of the public rights of way. I conclude, as do many of my peers, that the archaic outdated legacy language and mechanisms of PA 95-150, and subsequent acts and regulations, are not adequately serving our communities nor any other stakeholders' interest.
BEFORE THIS COMMITTEE
The proposed act focuses narrowly on the long-standing intent that PEG channels be underwritten from paid-use of the public rights of way. The authority to legislate fees as proposed is provided for in the Telecommunications Act of 1996 (47U.S.C.A. 254(c)1
The 1996 Act provides: "Nothing in this section affects the authority of a State or local government to manage the public rights-of-way or to require fair and reasonable compensation from telecommunications providers on a competitively neutral and nondiscriminatory basis, for use of the public rights of way on a nondiscriminatory basis, if the compensation required is publicly disclosed by such government."
Testimony from the parties who wrangled consideration of the proposed 'MVPD fee' act put forth metrics on revenue losses to community television providers. Losses can be attributed directly to legacy language that does not account for changes in the methods of video content delivery: traditional cables evolution into broadband service (Internet and content streaming). Broadband  industry representatives will infer that they are incurring losses. If the question narrowly targets income from legacy systems this is true so what explains escalating profits in this time of cable TV demise.
I have contributed based on Interrogatories to the chorus on revenue loss [1] [[2] [3] in PURA Docket 21-07-26 | The Public Utilities Regulatory Authority Annual Commu
nity Access Support Review. Our data affirms that Wallingford Public Access Association (WPAA-TV) revenues are at 2010 levels. They are steadily and rapidly decreasing as Frontier disengages from the market and cord-cutting escalates.
A Broader Lens on Use and Revenue Featuring Comcast
Comcast Business, the predominant cable television content provider in my town, no longer refers to itself as 'cable TV'. Their public financial reports confirm revenue growth from streaming services. Evidence follows:
Press Release: Comcast Business Continues its Rapid Growth. Its 2021 report declares, The number of devices connected to WiFi has skyrocketed by 12X since 2018 as Xfinity households connected nearly 1 billion devices in 2021.
—devices connected to WiFi during the year – a 14X increase from 2018
As Comcast's legacy video business continues to shrink, its new streaming venture has grown rapidly. Comcast said its cable segment saw its best quarterly customer relationship growth on record thanks to high-speed internet customer net additions totaling 633,000. … "Driven by our industry-leading platform and strategic focus on broadband, aggregation and streaming, we added a record 633,000 high-speed internet customers and 556,000 total net new customer relationships.
Comcast's Cable TV Woes Continue Into Q3: Here's Why It Doesn't Matter
• Comcast is no longer wasting resources and capital to secure unprofitable cable customers.
• The company is instead making the most of a cable infrastructure that's no longer limited to delivering cable TV transmissions in one direction.
• Regardless, cable television itself wasn't and isn't a must-thrive sort of enterprise for Comcast.
ACTIVE PEG REVENUE PURA DOCKET 21-07-26
I can assure you of one thing, there is consensus from all stakeholders that this docket is structurally flawed. Unfortunately, transparency demonstrates how ill-prepared PURA is to handle this well-intentioned docket: From service list data-errors to flaws in database architecture to well-meaning permissions to ask more, and more, tangential questions. As with most 'corporate attorneys vs. the people' forums, the interactions have been passive aggressive, argumentative, sometimes hyperbolic, and rarely, enlightening.
No outcome from this proceeding will solve what is broken. This docket began last July. It takes an even narrower look at Public, Educational and Government or PEG channels funding via the CPI index for per subscriber increases. At this time, there are likely thousands of pages of correspondence. Data base flaws likely account for 700% of the redundancy. This docket shines a light on many administrative flaws in the administration of non-franchise franchises. It demonstrates PURA's need for legislative authority to effect solution-based, cost-effective change to regulations, service areas, municipal equity. PURA could also be authorize to engage parties to seek solutions, identify best practices, acknowledge fails, and discover opportunities from the decades of data provided in Community Access Annual Reports. If PURA's franchise duties were funded from the public-rights-of-way fees, ALL stakeholders could see significant direct, and opportunity, cost savings and better outcomes.
AN ACT REQUIRING MULTICHANNEL VIDEO PROGRAMMING
DISTRIBUTORS TO PAY A COMMUNITY ACCESS PROGRAMING FEE
In summation, the state legislature has the authority to extend the long-standing cable fee to other services using the same rights of way. But if the action taken is limited to an extension of the revenue, absent any provisions to update the administrative and service infrastructures, the outcome will be a costly disservice to all stakeholders.
This act can come out of committee with more than a modification to fees for all uses of the public rights. The act can require updating all aspects of management of users of public rights of way for commercial content & delivery services, inclusive, but not limited to:
– franchise fees underwriting the cost of PURA's franchise administration
– reparations for the unintended consequences of PA-150 (municipality inequity)
– elimination of redundancy (i.e. 14 franchise areas vs. Comcast Connecticut)
– improve data accuracy (How is is it for the public to find their Community Access Station(s)?
– review channel capacity (Can P E G channels be defined as capacity? Or by function? )
– review advisory roles (What has your Cable Advisory Council done lately?)
– identify best practices (Let's start with predictable programming. )
Fact: A problem continues if you treat the symptoms rather than the root cause. Inadequate revenue for community media is a symptom. Disabling and devaluing the role of citizen media is the relationship problem. The biggest fail for all stakeholders is inequity, archaic systems and acquisition of data without analysis. Echoing Langston Hughes, I am concerned that the community media experiment will continue to fail to fulfill its promise … for all people without comprehensive legislation and regulatory action.
Sincerely,
Susan Adele Huizenga
Volunteer Executive Director
WPAA-TV and Community Media Center