Dec 4th was the 7th Annual Holiday Stroll hosted by Wallingford Center Inc. As a participating business in this community event, WPAA-TV had an open House with TV station tours. a Make TV Magic  Holiday Message activity concurrent with covering the event itself with a 'Live' programming for 4 hours. Roaming reporters brought back clips from activities along the stroll route on Main and Center St. Click the images below to watch video stories.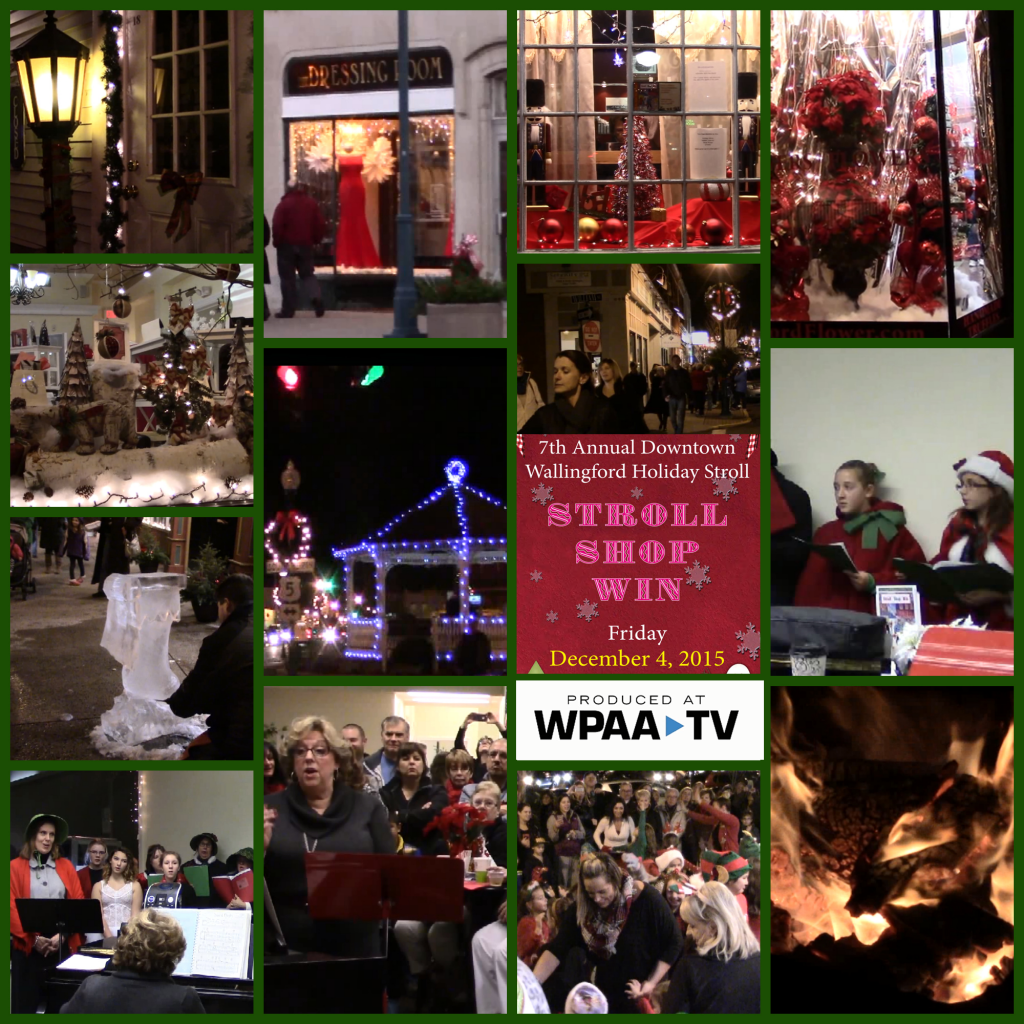 Click this image below to view a 2015 Make TV Magic video: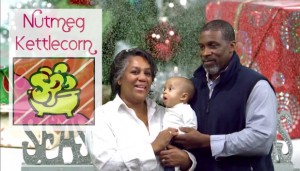 In 2010, WPAA-TV relocated to So Orchard St. making it 100 feet off the main road. Being downtown but not on Center St. has created some challenges in getting community participation in WPAA-TV activities during the WCI celebratory events; however, anyone who decided to go out of there way to find us was not disappointed. One new visitor found everything in studioW to be exceedingly beyond expectations. Another couple had a very fun time as seen on Facebook here.
WPAA-TV Tours always include stories about the volunteers that renovated the 1924 barn currently transformed into a TV Station/Media Center and the organization's history which now spans more than two decades. Ten years ago the Make TV Magic – Holiday Greetings was done for the 1st time during Celebrate Wallingford: Volunteers invited individuals passing by the former 128 Center St. location to come inside and make TV. You can view some short videos from past years Make TV Magic here.
Let me remind you that in my first encounter with Community TV in Wallingford I heard the volunteer leadership expressed fear of success. The consensus was: "What if they come, could we be ready for their expectations?"  This What IF? yielded to cautious plans about public participation.
A few things have changed. In addition to where WPAA-TV is located, there is also an attitude change. The volunteers keeping the doors open at WPAA-TV encourage public participation that can be expressed as What if they come? Please do!
#W06492 is the hashtag for Wallingford, CT.
Susan Huizenga Volunteer Executive Director